Join us for the 4th annual Cook-a-Thon on Sept. 15-16, 2017 & make a difference for Twin Cities families!
Teams and Individuals
Select a Team: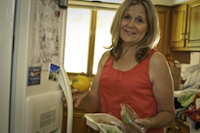 Thanks for donating to the Cook-a-Thon!
Your tax-deductible gift will help provide fresh, healthy meals to families in the Twin Cities living with cancer, HIV/AIDS, multiple sclerosis and ALS.
YES, I want to make sure people who are sick won't go hungry!
1. Choose your recipient
Donate to a member
Donate to a team
General donation
2. Select a donation amount
4. Click a payment method